Hailo
In the world of Ubers and Lyfts, this app will make it easier to hail a cab. Simply checking your wrist as you wait for your ride seems like a small advantage. But, it makes the experience discreet and as a result, more seamless .
Nike + Running
Runners, rejoice! Ever get that gut-wrenching fear of looking down to find your phone cracked on the floor in the middle of your run? Fear not, the app is attached to your wrist. All of the functionality of the original app for the phone will be on the watch (except GPS). It still makes it a worthy highlight. One less excuse to get you out there and running.
Prompt
This new app makes conducting a presentation at work easier and smoother than ever. The iPhone has offered remote apps for Keynote in the past, but with its functionality on a watch, you'll look even more like a pro. Sections and durations can be set on the watch and gives talking points as you go.
Todoist

Another new app entering the market that's expected to give the iOS Reminders app, a run for its money. A clean interface offers a quick way to refer to the agenda for the day, check off completed tasks, and even create new ones.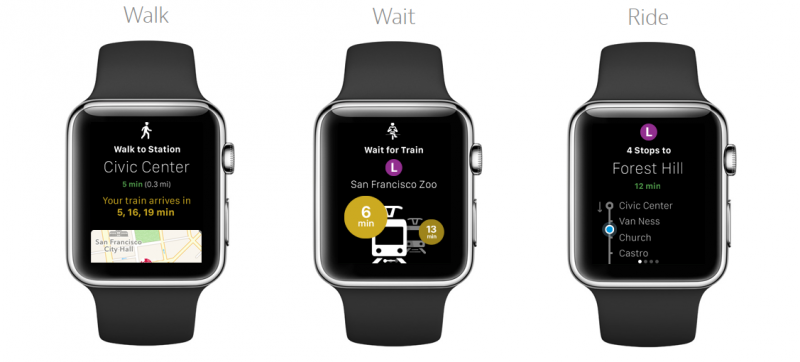 Citymapper
Imagine all of the information your surroundings have to offer, organized in a scrollable feed on your wrist. This app is the product of a British start-up that designed their original iOS app to fetch map routes, bus arrival times, and vibration reminders for when to exit at your stop. It will prove highly useful with its version on the watch.